Mental wellbeing and resilience issues are more prevalent in our working lives than ever before: Bupa recently revealed that the number of employees claiming for mental health treatment has more than doubled in the past 10 years.
With only around 11 percent of UK workers having access to private medical care and the NHS unable to cope with rising demand for its services, it has never been more important for people to arm themselves with the techniques and tools needed to enjoy good mental health.
Developed by the New Economics Foundation the 'Five Ways to Wellbeing' are a set of evidence-based activities that people can use to support their health and wellbeing.
The Offload Programme developed by Rugby League Cares and State of Mind, uses former professional athletes to tackle the core principles around the 'Five Ways to Wellbeing' and gives participants the skills that can be used to support mental wellness, both at work and in their day-to-day lives.
In this blog we explain each of the five ways to wellbeing
1. Connect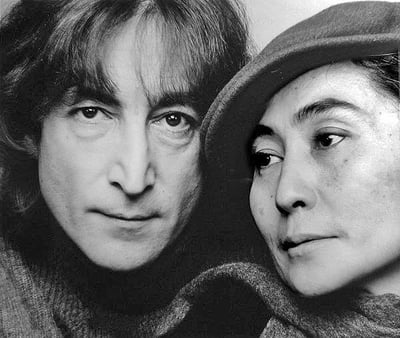 "You may say that I'm a dreamer, but I'm not the only one. I hope one day you'll join us. And the world will live as one" John Lennon
It's important to connect with people around you. You should consider family and friends or close acquaintances who you have things in common. Strong relationships can be the foundations in which we develop ourselves personally and professionally. When these relationships are nurtured correctly they can enhance your life.
The research:
Loneliness is related to social isolation and perceived lack of companionship and shows detrimental effects on biological stress processes therefore showing the potential to effect health.
The most striking evidence comes from prospective studies of mortality across industrialised nations. These studies consistently show that individuals with the lowest level of involvement in social relationships are more likely to die than those with greater involvement.
2. Be active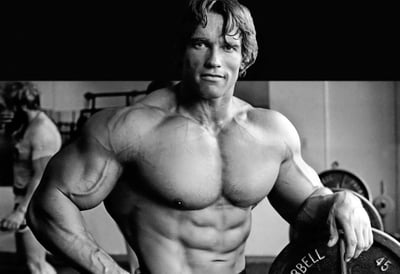 "Training gives us an outlet for suppressed energies created by stress and thus tones the spirit just as exercise conditions the body" Arnold Schwarzenegger
The human body was built to move.
Evolution developed our bodies so we could hunt, fight, farm and flee if needed.
The sedentary lifestyle that modern living facilitates has us eating more and moving less. So make a conscious effort to go for a walk or run. Find a physical pursuit that will test you, but importantly that you enjoy and connects with you on a motivational level. This will make you feel great both physically and mentally, it's a reward system that our prehistoric ancestors have left with us to encourage movement.
The research:
Government funded service Health Direct shared:
In your brain, exercise stimulates chemicals that improve your mood and the parts of the brain responsible for memory and learning.
Exercise makes you feel good because it releases endorphins and serotonin that improve your mood. It can also get you out of the front door, helping to reduce any feelings of loneliness and isolation, and put you in contact with other people.
If you exercise regularly, it can reduce your stress and symptoms of mental health conditions like depression and anxiety, and help with recovery from mental health issues.
Exercise also helps improves your sleep, which is important in many ways.
3. Keep Learning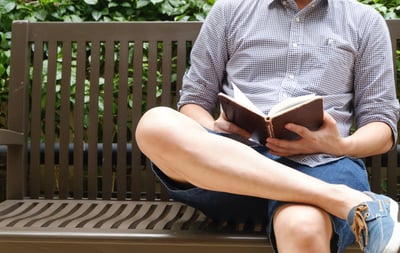 "Reading is to the mind what exercise is to the body" Joseph Addison (English poet, playwright and politician)
Having a love of learning can be like food for the soul. Reengaging with interests you once had or learning something completely new can stimulate your mind and body.
When looking for an activity to learn, much like exercise, make sure it's something you find fun and stimulating.
Learning something and expanding your understanding and knowledge can help you feel more confident and be personally engaging.
The research:
Reading can reduce stress by over 60%.
Learning fosters: a sense of identity, an ability to cope and a feeling of purpose in life; a greater level of wellbeing, especially in older adults; an increase in life satisfaction and positive changes in mental wellbeing and a sense of purpose.

4. Take Notice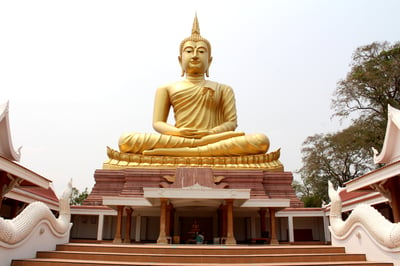 "Do not dwell in the past, do not dream of the future, concentrate the mind on the present moment" Buddha
Taking Notice means being present and conscious of the now and NOT worrying about the future or what mistakes we've made in the past.
It also means quietening down the critical inner voice, most of us can identify with the saying 'I'm my own harshest critic'. In the 21st century it also means putting down the smart phone and stepping away from social media.
The research:
There have been many studies based on stress reduction and other mental conditions.
One study found supporting evidence that a state of present-moment awareness enhances self-regulation in the presence of negative emotion.
Further research found mindfulness had positive effects on stress, anxiety, depression, distress, quality of life, and effects on burnout.
Mindfulness also leads to higher outcomes for coping with stress and emotional wellbeing.
5. Give
The power of giving has been known throughout time as a pathway to happiness, responsibility and enlightenment.
So look for reasons to give to people. It can be your time, money, patience, support or knowledge. Giving and investing your energy into someone else's cause will often leave you feeling happy and it has some great by-products like linking you to a wider network.
These 20th century greats knew the importance of giving:
"We make a living by what we get. We make a life by what we give." - Winston S. Churchill
"Those who are happiest are those that do the most for others." - Booker T Washington
"The meaning of life is to find your gift. The purpose of life is to give it away." - Pablo Picasso
"The best way to find yourself, is to lose yourself in the service of others." - Mahatma Gandhi
The research:
Research is indicating people that spend money on others are feeling happier because of it. To support this a controlled experiment at the University of British Columbia offered students money to spend either on themselves or on others. The research found that those that spent the money on others rated themselves happier than those that spent the money on themselves.
A further study in 2010 commented on how 68% of respondents that volunteered in the previous year felt physically healthier, 78% felt less stressed and 89% felt that volunteering had improved their sense of wellbeing.
Final thoughts
As the mist lifts on the taboo subject of mental health and wellbeing, it is clear that by following some positive steps we can significantly improve our chances of maintaining a healthy mindset.
The 'Five Steps to Wellbeing' may not be the answer for everyone, but the research-based tips help arm us with the support tools and skills needed to improve our mental health.