OFFLOAD
A ground-breaking way to tackle mental fitness and wellbeing in the work place
The Challenge
Mental fitness and wellbeing in the workplace has never been more important. Life is getting tougher and the latest figures show that more than three out of five employees in the UK have experienced mental health issues due to work, or where work was a related factor.
Recent research suggests a third of people surveyed regard work as the main cause of stress and symptoms such as a lack of sleep, depression, high blood pressure, and anxiety.
In 2017, the impact of poor mental health in the workplace cost UK employers between £33 – £42 Billion. Over half of the costs were due to staff being less productive due to poor mental health at work, while additional costs included absenteeism and staff turnover.
The Response
The sporting charity Rugby League Cares has developed a hugely successful project that offers support for organisations looking to improve the mental fitness and wellbeing of their staff.
Created in partnership with State of Mind and health practitioners, Offload offers a means by which businesses can tackle these important issues in the workplace.
Offload has already helped impact the lives of over 1,000 men since its launch at three professional Rugby League clubs in the North West in 2017. Independently evaluated by Edge Hill University, Offload received the following outcomes in its opening year:
95 per cent of participants are more aware of how to look after their mental fitness
89 per cent are more able to cope with everyday life
86 per cent are more able to manage setbacks and handle challenges
86 per cent feel more motivated within their home and work lives
80 per cent feel more supported.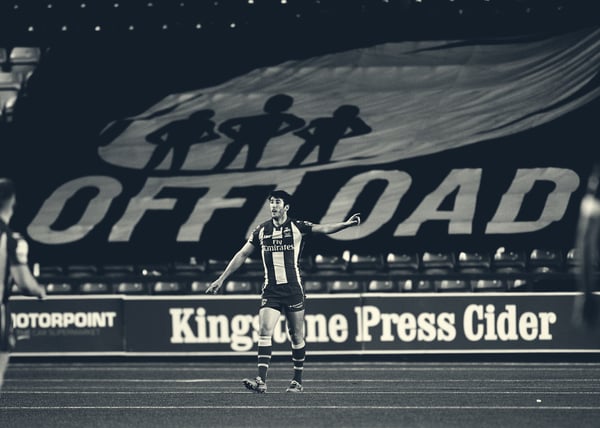 A Powerful and Unique Approach
Offload is delivered by former professional sportspeople who have undertaken the programme themselves. It is their personal journeys and inimitable delivery styles that make the messages and lessons truly 'sticky', leaving a powerful impact on attendees.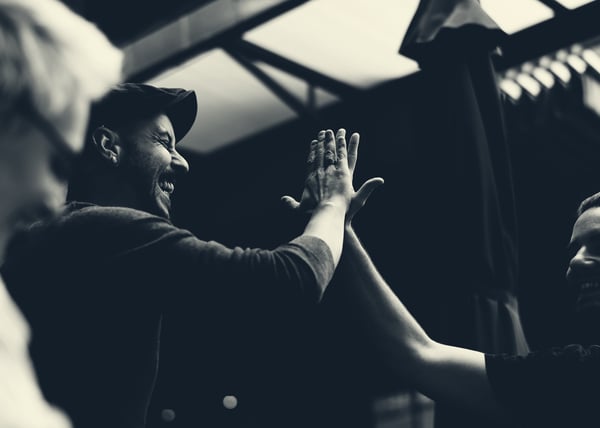 The Fixtures
Offload is delivered at the place of work in six sessions called 'fixtures.' Each fixture is presented by a different former athlete and lasts between 40 and 80 minutes. Employers choose from a menu of nine different fixtures:
Let's get into the fixtures:
Welcome to the team
An introduction into why mental fitness is important and the benefits of looking after your mental health. Discussions and activities centred on recognising the importance of mental fitness and how to start to challenge your own negative thinking patterns.
An overview of how to stay mentally well; at work and in your day to day life. Discussions and activities around the five ways to wellbeing: Connect, Be Active, Take Notice, Keep Learning and Give
An introduction on how to recognise signs and symptoms that you or a friend may be having a challenging time and the importance of and techniques for 'talking to someone' and reaching out for help.
An introduction into what stress is and the negative and conversely positive impact it can have on performance. Discussions and activities centred around how to manage stress, so it remains manageable. Techniques on how to recognise when stress is having a negative impact on yourself and those around you.
Understanding the concept of resilience; what it means and how we can all build our own. Activities/ discussions centred on goal setting (SMART goals) and how to use goals to bounce back in challenging times
An introduction into the art of mindfulness and a practical session using these tools to promote better relaxation and sleep outside of work.
An introduction into how working longer hours doesn't always mean you are working more effectively. Promote an understanding of how to best manage your time to ensure you maintain a positive work and life balance, incorporating techniques to plan activities so you can be effective both at home and at work.
An introduction into why we get angry, how to recognise anger and how best to control that anger. Techniques and tips include looking into the chimp paradox and other evidence-based tools.
An overview of how to recognise other people's feelings and mental wellbeing state. Discussions and activities centre on being able to recognise when a friend, colleague or family member might be having a tough time and suggestions on how to reach out to them. We also cover how to improve your mental intelligence, so you can best recognise these signs.
HOW IT WORKS
The nine fixtures cover a wide variety of areas addressing the fundamentals of mental fitness and wellbeing.
A full Offload programme comprises six fixtures: organisations can tailor their own specific needs by selecting the five most appropriate fixtures with the opening compulsory 'Welcome to the team' fixture.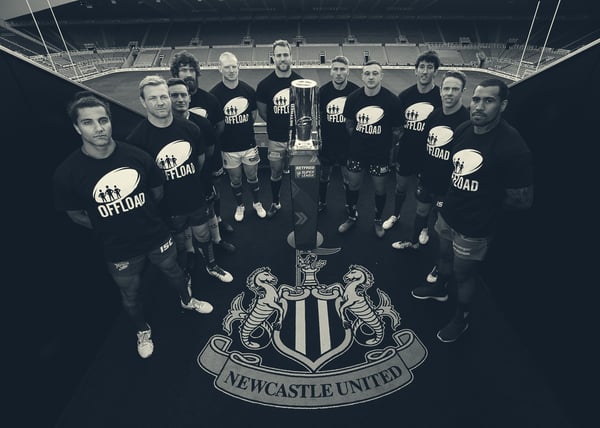 How much does it cost?
Each programme is tailored to the needs of your specific workforce. You will also receive a personalised report on how employees within your business responded to the programme, and what outcomes they gained from the six fixtures.
The entire six-fixture programme costs £3,500 (+ Vat) plus the travel expenses of our former professional players.
Travel expenses are arranged to be as minimal as possible and would be agreed in advance before the programme began.