3 Reasons Why Your Business Needs Website Security To Survive
Emily
Did you know around 30,000 to 50,000 websites get hacked every day?
With this statistic in mind, it's clear that the power of website security shouldn't be underestimated.
Before you think that cyber attacks won't affect you or assume that your business is way too small to be impacted, 43% of data breaches happen to small businesses. Basically, any website can be targeted, and without website security your website is at risk.
Having a vulnerable website can lose customer trust, lead to a loss of reputation, cause endless issues, and can potentially even be the end of a business.
You must search out a high level of security. As a SaaS CMS with a globally hosted CDN, HubSpot's CMS Hub gives you 24/7 threat monitoring, web application firewall and an automatically maintained and updated system. With HubSpot CMS Hub you no longer have to worry about the security of your website and can carry on doing what you do best – growing your business.
Want to find out more about HubSpot CMS Hub?
to have a quick chat
Below we've picked out 3 reasons why your business should invest in a good standard of website security.
Here's what we'll cover:
As ranking in search engines is pivotal to increase website traffic and build a brand's visibility, we'll start here…
1. Rank in search engines
82% of visitors will leave a website if it's not secure. A lack of security can affect your SEO efforts, no matter how great your content is.
Search engines and virus scan software frequently scan the internet for risky sites. You may not even know if your site is hosting a phishing scam or virus, however search engines and scan software will detect it. If this happens your search engine ranking will drop rapidly.
to learn how to create detailed buyer personas for your business
2. Provide safety for your visitors
Website security is critical for keeping your visitors safe. Without it, customers' private data including names, email addresses, street addresses, passwords or card details can be leaked. If this happens, you may never be able to regain consumer trust in your business again.
To prevent this from happening, website security precautions should be carried out. SSL Certificates provide a barrier that protects the personal details of your customers and reduces the risk of your website getting hacked.
3. Protect business reputation
Customers who feel unsafe on your website won't buy from you. A single breach can cause a huge amount of damage to your brand's reputation, this alone can be enough to put you out of business.
Nowadays consumers are becoming a lot savvier. They'll look out for visual clues to figure out if your website is secure or not. If it's not, they'll simply avoid your site.
Ensuring that your website is secure and safe will help you to establish and earn consumer trust. This is critical to retain customers, increase revenue and keep business thriving.
Read On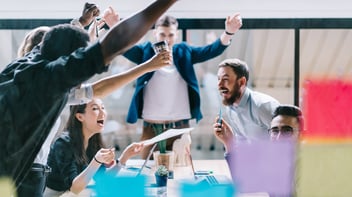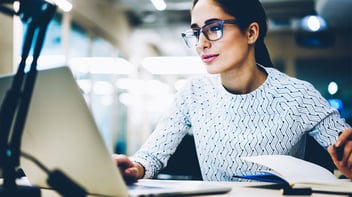 It's been predicted that internet users around the world will spend 12 million hours online this...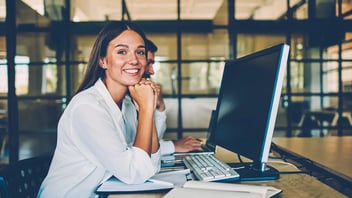 Reliable websites convert more sales, increase website traffic, improve SEO, generate more ROI,...