Dashboard Analytics Are Critical For Business Success (4 Reasons Why)
Emily
Dashboard analytics are so much more than numbers and percentages. Today they're a critical tool for every business that wants to scale and keep up with a fast-evolving consumer landscape.
Analysing data not only allows you to find trends, patterns and insights that can improve your marketing strategies, but it can be a complete game changer in helping to increase revenue, user experience and business efficiency.
Many organisations struggle with managing and analysing big datasets. But with HubSpot CMS Hub's dashboard analytics feature, data is made easy.
HubSpot's dashboard analytics feature summarises your most important business data from various sources all on one screen, making analytics easy to read and understand for your whole team.
Want to find out more about HubSpot CMS Hub?
to have a quick chat
Below we've picked out 4 main benefits of tapping into data analytics that your business could benefit from.
Here's what we'll cover:
As data is crucial for making major decisions, we'll start here…
1. Data driven decisions
Analytics are a valuable resource when making an important strategic decision. The more data you have in your possession, the better you'll be set up to make sound choices and take advantage of new opportunities.
Decisions made can be backed up with reasoning and facts taken from data, allowing you to feel comfortable in justifying your argument. Without evidence your team are much more likely to make errors and draw incorrect conclusions.
to learn how to create detailed buyer personas for your business
2. Competitive advantage
In the ever-evolving world of business, data can be a significant competitive advantage and source of growth for many companies.
By tapping into data, companies can adapt to the latest trends and enhance their strategy. Data insights also allow businesses to understand customer needs, wants, and identify relevant pain points. They can then better their product or service and attract more customers.
3. Enhance user experience
Did you know that finding new customers can be up to 25 times more expensive than keeping the customers you've already got?
With this in mind, there's no wonder many businesses turn to analytics to increase their customer retention rate.
Useful and relevant insights about your customers can be gathered by looking at analytics. Analytics allow businesses to compare and analyse the actions taken by customers on their website and assess their buying habits. The customer's experience can then be improved based on this data, by recommending products, services, or offers that match their preferences.
This not only shows your customers that you're considering their wants and needs, but this results in an overall better user experience, which leads to customer loyalty.

to learn the top 30 techniques digital marketers should utilise
to increase leads and revenue
4. Improve efficiency
Productivity and efficiency are not just limited to staff. Businesses must consider other resources available to them to assess their performance and discover potential issues or challenges.
Data can help with this.
By tracking and analysing data, business owners can strategically determine the best ways to improve efficiency, reduce costs and fine-tune their business.
Read On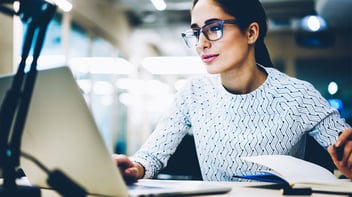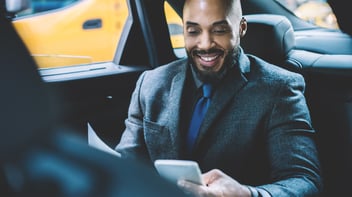 In the marketing world the common debate about whether email marketing is dead isn't new. Some...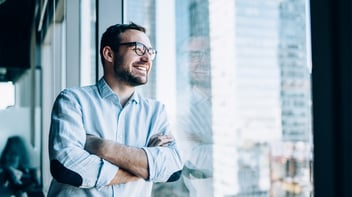 Does your website run smoothly? Does it offer a clear user experience and is it of value to...